Magician of Seduction
English title:
Magician of Seduction
Japanese title:
誘惑の魔術師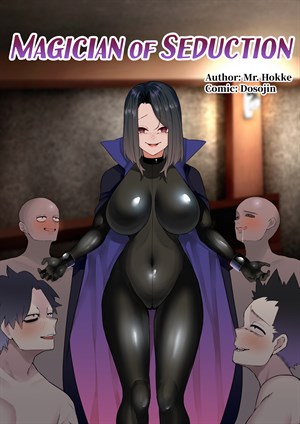 Preview Pages
Page count: 38
Year published: .
Comic id: #592
Description »

Everything as she says. No man can resist!
Claudia is an adventurer who captivates all men. She has a special power called charm of seduction, which she uses to capture those wanted and collect the prize money.
There are no men who can resist. If she tells them to masturbate right there, they do. If she says lick her shoes, they do without hesitation.
Men are extremely helpless when facing her overwhelming power. Weak males must worship Claudia, who is equal to a god.
The content of this work is for masochistic men since it clothing fetish, CFNM (clothed female naked male), shoe fetish, shoe job, shoe licking, smell torture, and saliva fetish.
*All characters depicted in this work of fiction are adults, regardless of their visual representation or textual description, and are not based on any real person*
Comments
No comments yet.