Magical Girl Semen Training System Episode 5
English title:
Magical Girl Semen Training System Episode 5
Japanese title:
魔法少女錬精システム EPISODE05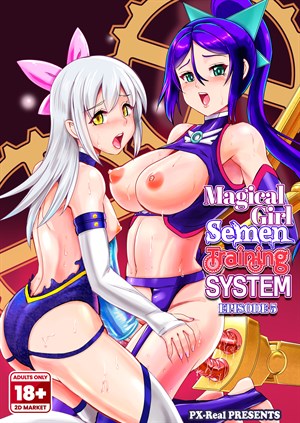 Preview Pages
Page count: 39
Year published: .
Comic id: #581
Description »

While Layle is being assaulted by Veruze's machines, two girls break into her lair. They are Mashiro and Kureinai, two magical girls and Layle's ex-comrades. While one of them is fighting Veruze, the other one escapes into a storage room with Layla. Unfortunately for them, the storage room is filled with Veruze's milking machines that immediately activate and immobilize them both. What follows is a long day of two magical girls being a plaything of a whole room worth of magical sex machines.
*All characters depicted in this work of fiction are adults, regardless of their visual representation or textual description, and are not based on any real person*
Comments
No comments yet.