Tan Crossdressing Call Boy
English title:
Tan Crossdressing Call Boy
Japanese title:
褐色男の娘デリヘルのえろほん~やってきた島風くんは大学のチャラい後輩で――?!編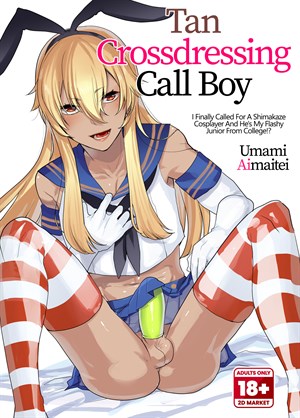 Preview Pages
Page count: 28
Year published: .
Comic id: #567
Description »

Our protagonist ordered a call boy for the first time in his life, planning to have a fun time while making him cosplay as Shimakaze. But when the call boy shows up, it turns out to be somebody he knows...
*All characters depicted in this work of fiction are adults, regardless of their visual representation or textual description, and are not based on any real person*
Comments
No comments yet.