Smile Parasite AFTER
English title:
Smile Parasite AFTER
Japanese title:
スマイルパラサイト、その後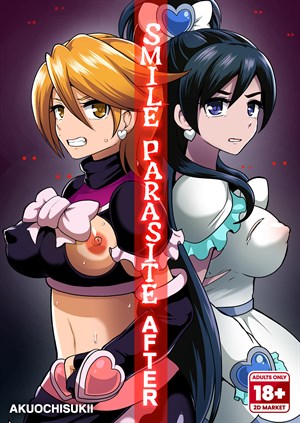 Preview Pages
Page count: 52
Source: Precure series
Year published: .
Comic id: #558
Description »

After corrupting Cure Sunny and her team, the parasites now have a new plan: to infect the whole world with their own kind. But to do that, they need to capture the most powerful humans and convert them into mindless constantly ejaculating milking machines. So when they capture the two original Cures, Black and White, the duo is in for a wild ride.
*All characters depicted in this work of fiction are adults, regardless of their visual representation or textual description, and are not based on any real person*
Comments
No comments yet.