Futanari Kunoichi Nine Tails 1: Arachne
English title:
Futanari Kunoichi Nine Tails 1: Arachne
Japanese title:
ふたなりくのいち ナインテイルズ Tail:1アラクネ編~モン娘拘束レズレイプ乳首責め絶頂産卵~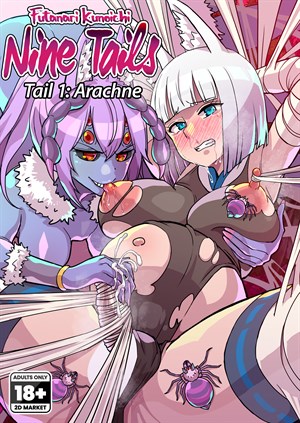 Preview Pages
Page count: 34
Source: Original
Year published: .
Comic id: #550
Description »

The Inari Corps are a kunoichi group consisting exclusively of futanari foxgirls. Yayoi is the newest member of their top team, the Nine Tails. But her admission attracts jealousy, which leads to one of the fellow Nine Tails member, the spider master Shiki, laying a trap for Yayoi and her best friend Aina. The trap's purpose is to extract the two girls' ninja power (semen) and leave them as seedbeds for her spider army. Will the ambush be successful or will the two futanari fox girls avoid getting drained?
*All characters depicted in this work of fiction are adults, regardless of their visual representation or textual description, and are not based on any real person*
Comments
No comments yet.