Secret Pervert Instruction
English title:
Secret Pervert Instruction
Japanese title:
秘密の痴漢指導~先生、これってセックスじゃないですか?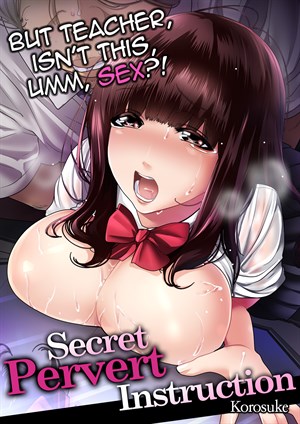 Preview Pages
Page count: 212
Year published: .
Comic id: #539
Description »

"No...stop...teacher!" Nasty sounds and juices spill out into the packed train...

Sae was saved from a pervert on her way to school by her homeroom teacher. In order for her to learn how to fight off perverts, the two of them would start taking the morning train together the next day. However, her teacher had some unbelievably harsh instruction in store for her!

"Look at these huge tits! This is why all the perverts are after you..." Under the guise of instruction, her breasts and private parts are under constant attack, and her pink area down there starts overflowing! Even though she hates it, her body can't help but heat up! And eventually her teacher gets hard and enters her!

See how far this goes in over 200 pages of FULL COLOR goodness drawn by Korosuke!
*All characters depicted in this work of fiction are adults, regardless of their visual representation or textual description, and are not based on any real person*
Comments
No comments yet.