Homme Fatale Gally
English title:
Homme Fatale Gally
Japanese title:
女難のL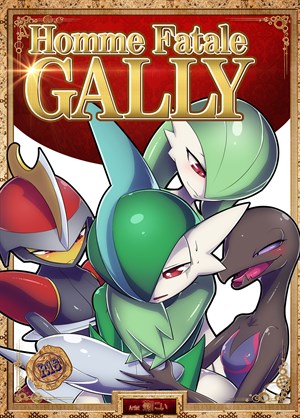 Preview Pages
Page count: 52
Source: Original
Year published: .
Comic id: #535
Description »

A sexy slapstick comedy about a Gallade with extremely bad luck with women.

In this book he will do his best to survive relationships with a sadistic Gardevoir, a (literally) toxic Salazzle and a straight-lace, but extremely horny Bisharp.
*All characters depicted in this work of fiction are adults, regardless of their visual representation or textual description, and are not based on any real person*
Comments
No comments yet.