Big Boobs JK Toilet Girl Debut
English title:
Big Boobs JK Toilet Girl Debut
Japanese title:
爆乳JKお便女デビュー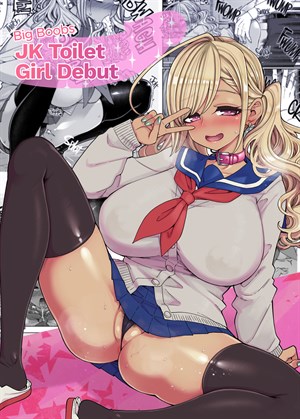 Preview Pages
Page count: 40
Source: Original
Year published: .
Comic id: #528
Description »

Okishima Erika is your typical JK gyaru, with just a few tiny details that separate her from the rest: she has a giant rack, huge ass, thicc thighs and she's a slutty masochist. We're not making this up, that's all information quoted straight from her character sheet (included on page 2 of this doujin for your convenience).

As it just happens, a guy from the photography club got his hands on a hypnosis app that only works on slutty masochist girls. What could possibly happen when he decides to use it on Erika?
*All characters depicted in this work of fiction are adults, regardless of their visual representation or textual description, and are not based on any real person*
Comments
No comments yet.