Suzuya's Nursing
English title:
Suzuya's Nursing
Japanese title:
鈴谷なりの看病だし!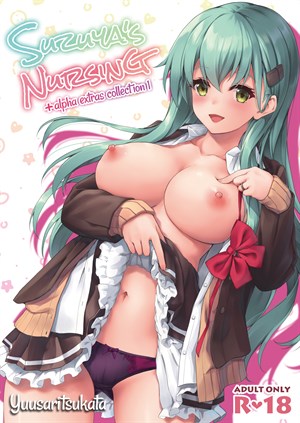 Preview Pages
Page count: 51
Year published: .
Comic id: #522
Description »

Admiral is sick and it's Suzuya's job to pamper and nurse him back to health. But being delirious, he starts sucking her, so then she starts sucking him, then she straddles and things that do not lead to his quick recovery start happening.

In addition to that short story, this doujin also collects three copy books that the author previously released on events. That's 30 extra pages of roughly illustrated sexy time with Suzuya, Haruna and Kashima.
*All characters depicted in this work of fiction are adults, regardless of their visual representation or textual description, and are not based on any real person*
Comments
No comments yet.