Streng Dich An, Nana!
English title:
Streng Dich An, Nana!
Japanese title:
Streng dich an Nana!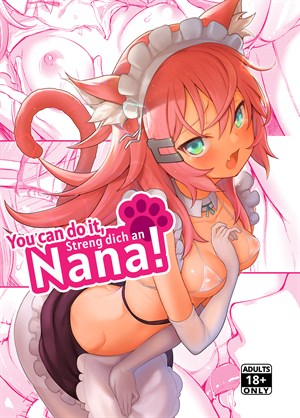 Preview Pages
Page count: 27
Source: Original
Year published: .
Comic id: #509
Description »

Nana is a catgirl maid. She's a strong catgirl that can defeat demon lords and smack meteors back into space. But she's bad at being a maid. She's also weak (and sensitive) in bed, something that her master likes exploiting~
*All characters depicted in this work of fiction are adults, regardless of their visual representation or textual description, and are not based on any real person*
Comments
No comments yet.