My Clubmate's a Little Devil!
English title:
My Clubmate's a Little Devil!
Japanese title:
後輩は小悪魔マ!?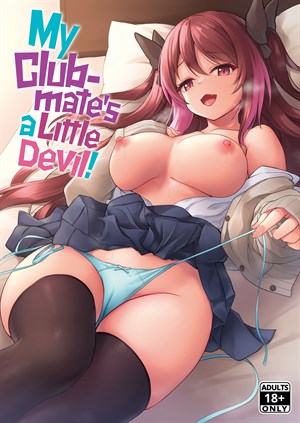 Preview Pages
Page count: 23
Year published: .
Comic id: #507
Description »

Ruru is seemingly a timid, calm girl, but she has a devilish side to her: she just loves to tease and make fun of her weak-willed senpai. Unfortunately for her, no matter how much effort she puts into it, she fails as a walking stereotype of a teasing underclassman. After all, she's a klutz and all her devious schemes backfire.

Until she discovers one activity in which she can dominate her senpai: sex. And once she discovered that weak point, she made sure to "exploit" it as much as possible.
*All characters depicted in this work of fiction are adults, regardless of their visual representation or textual description, and are not based on any real person*
Comments
No comments yet.