The Lovebirds' Wedding Night
English title:
The Lovebirds' Wedding Night
Japanese title:
比翼連理の初夜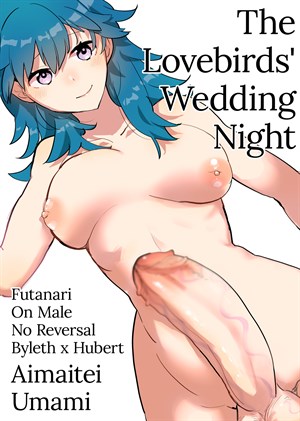 Preview Pages
Page count: 28
Year published: .
Comic id: #503
Description »

After Hubert and Byleth's wedding, it's time for their first night. While already sitting on the bed, Byleth nervously comes out about the one thing she's been hiding from Hubert: she has a dick. A massive one at that. Being a gentleman in love, Hubert doesn't care (and he had his suspicions already), so the wedding night continues... but just be clear, Byleth is the protagonist, so of course she's on top~
*All characters depicted in this work of fiction are adults, regardless of their visual representation or textual description, and are not based on any real person*
Comments
No comments yet.