AneOne: Three-way Swap
English title:
AneOne: Three-way Swap
Japanese title:
アネおね三角SWAP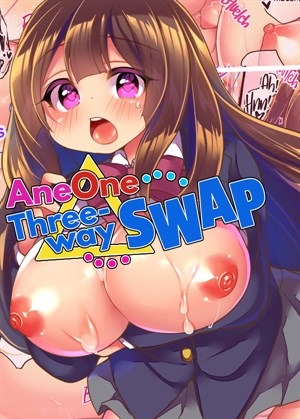 Preview Pages
Page count: 37
Year published: .
Comic id: #501
Description »

Imagine a love triangle made of one-sided crushes: the boy likes his neighbour, but she's a lesbian who's in love with his sister, who's in turn in love with the boy. Now add a magical app that causes them to swap bodies and makes them all more sensitive and horny as a bonus.

What you get is 1) absolute chaos, 2) sexy hijinks all around and 3) the premise of this full color doujin.
*All characters depicted in this work of fiction are adults, regardless of their visual representation or textual description, and are not based on any real person*
Comments
No comments yet.