Vengeful Elf Liselotte Zero 4
English title:
Vengeful Elf Liselotte Zero 4
Japanese title:
復讐のエルフ リーゼロッテZeroIV~淫魔絶頂禁止調教で寸止め悶絶レズレイプ!~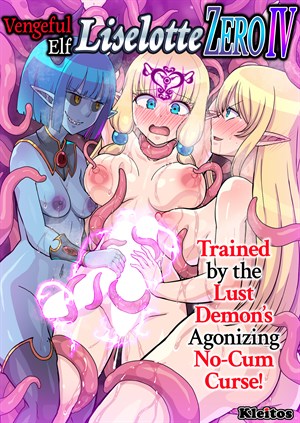 Preview Pages
Page count: 29
Source: Original
Year published: .
Comic id: #498
Description »

The final part of the Vengeful Elf Liselotte prequel series is here! As Liselotte keeps accumulating magical power from the lust demon Leh-Vahreje, it begins corrupting her body, making her more sensitive and giving her constant orgasms.

But Leh-Vahreje is not satisfied with Liselotte getting away with all that power, so she decides to give Liselotte so much pleasure that her mind breaks and she willingly turns into Leh-Vahreje's sex slave! She places a curse that prevents Liselotte from ejaculating and then transforms herself into a form that Liselotte desires the most. With Liselotte's mind strained to its limits, how will she fare against this final attack by the lust demon?
*All characters depicted in this work of fiction are adults, regardless of their visual representation or textual description, and are not based on any real person*
Comments
No comments yet.