Futanari Days With a Twist
English title:
Futanari Days With a Twist
Japanese title:
曲がりなりにもふたなりDAYS-凛々しき乙女の性器潤礼-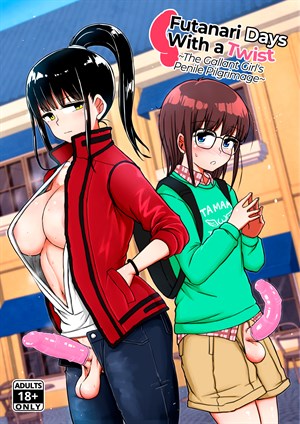 Preview Pages
Page count: 32
Year published: .
Comic id: #496
Description »

Raise is still having a complex about her penis: it curves upwards strongly when erect. She decides to visit the Futanari Medical Socket clinic to get an examination, but on her way there she meets Mikoto again.

They haven't seen each other since the chance meeting at the nap salon, and now Mikoto is sporting a massive erection due to edging for days.

The tall, gallant, mysterious girl invites Raise to a hotel room. What happens there includes a lot of stroking, sucking, thrusting and cumming, but it also helps Raise become more accepting of her own body.
*All characters depicted in this work of fiction are adults, regardless of their visual representation or textual description, and are not based on any real person*
Comments
No comments yet.