Endless Orgasms Tentacle World
English title:
Endless Orgasms Tentacle World
Japanese title:
無限絶頂のテンタクル・ワールド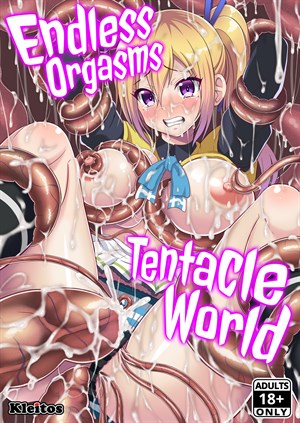 Page count: 19
Year published: .
Comic id: #467
Description »

After snooping through Haruhiko's notebook, Mai is sucked into Cthulhu's realm! The eldritch monstrosity, given life by Haruhiko, thoroughly ravishes its new plaything, starting a horrible cycle of tentacle penetration, egg implantation, oviposition, and then more tentacle action!
*All characters depicted in this work of fiction are adults, regardless of their visual representation or textual description, and are not based on any real person*
Comments
No comments yet.