Vore Meal Marcille
English title:
Vore Meal Marcille
Japanese title:
丸呑みマルシル飯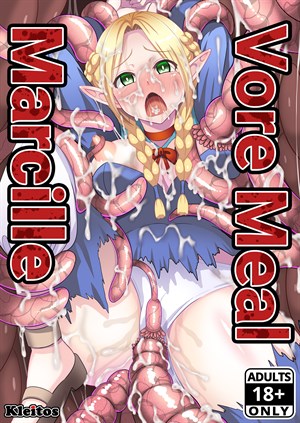 Preview Pages
Page count: 19
Source: Dungeon Meshi
Year published: .
Comic id: #463
Description »

Cute elf Marcille and her party are exploring a dungeon, when Marcille falls into the lair of the dreadful elf eater! The monster quickly devours Marcille whole, but being eaten is only the beginning for Marcille. Armed with tentacles, aphrodisiacs, and transforming powers, the monster is more than ready to break the elf girl down...
*All characters depicted in this work of fiction are adults, regardless of their visual representation or textual description, and are not based on any real person*
Comments
No comments yet.