That's the Devil's Nectar Chapter 4
English title:
That's the Devil's Nectar Chapter 4
Japanese title:
それは残酷な悪魔の蜜(4)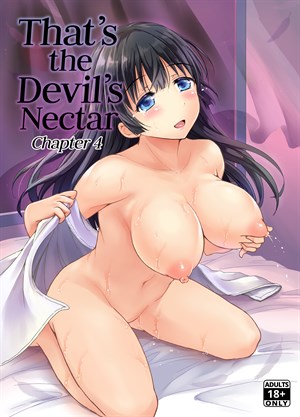 Preview Pages
Page count: 29
Year published: .
Comic id: #456
Description »

The penultimate fourth chapter of the Devil's Nectar series has the most bed action (and some bath action) of all the chapters so far, but at the same time, some of the plot mysteries are finally revealed.

So if you want see Akari and Aoi info dump while Ayumu and Kurono just keep having non-stop sloppy messy sex in the next room, this chapter is for you!
*All characters depicted in this work of fiction are adults, regardless of their visual representation or textual description, and are not based on any real person*
Comments
No comments yet.