Chaldea Soapland's Premium Maid
English title:
Chaldea Soapland's Premium Maid
Japanese title:
カルデアソープSSS級ご奉仕メイド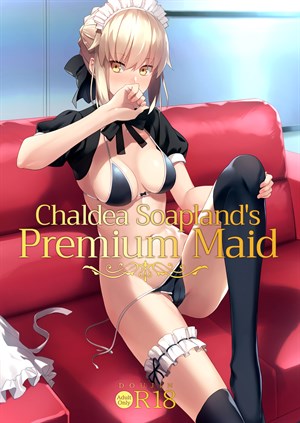 Preview Pages
Page count: 21
Year published: .
Comic id: #447
Description »

After a long day of farming, Gudao is ready to hit the sack, but upon arriving at his room, he finds it remodeled into a bath. The culprit? Saber Alter. She thought she'd help him relieve his stress by simulating a fun trip to the bath where he'll be serviced by a cute girl in a skimpy bikini.

Except she got a bit too much into it and now his room is remodeled into a bath and she's in a skimpy bikini.
*All characters depicted in this work of fiction are adults, regardless of their visual representation or textual description, and are not based on any real person*
Comments
No comments yet.