Do You Like Big Sis' Big Tits?
English title:
Do You Like Big Sis' Big Tits?
Japanese title:
巨乳のお姉ちゃんは好きですか?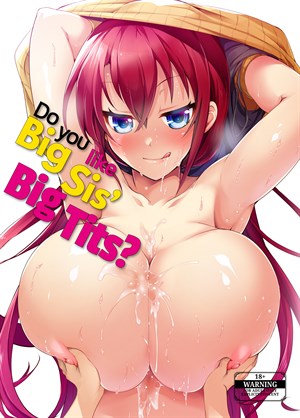 Preview Pages
Page count: 27
Source: Original
Year published: .
Comic id: #419
Description »

Yuu is a diligent student, but he just can't focus on his studies with Sakurako, the girl from his neighbourhood, constantly coming over to hang out. On top of being a nuisance, she's very well endowed and just the sight of her provides ample distraction.

One day, after falling asleep reading a manga on his bed, Sakurako wakes up to Yuu stroking himself to her sleeping figure. Even while keeping the pretense of sleeping the sight and smell makes her get extremely horny. With that, the whole situation gets very dangerous~
*All characters depicted in this work of fiction are adults, regardless of their visual representation or textual description, and are not based on any real person*
Comments
No comments yet.