Amazoness Chocolate Knight Tione
English title:
Amazoness Chocolate Knight Tione
Japanese title:
褐色の女剣士ティオネ~悪堕ち洗脳触手絶頂地獄~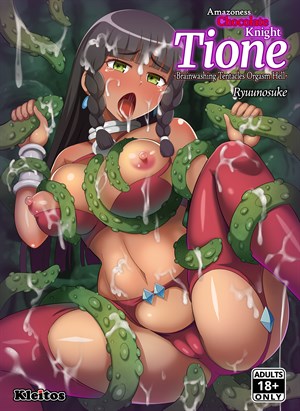 Preview Pages
Page count: 19
Source: Danmachi
Year published: .
Comic id: #414
Description »

Tiona and Tione are in the middle floors of the Dungeon hunting for monsters that drop aphrodisiacs to make a love potion. They find one, albeit it's more than they bargained for: a mutated venenthes, a plant monster that uses tentacles to capture its prey, aphrodisiacs to break down their mental defenses and seeds to take over their brain. Pretty scary stuff.

Oh, it also ambushed them, incapacitated them and brought them to its lair...
*All characters depicted in this work of fiction are adults, regardless of their visual representation or textual description, and are not based on any real person*
Comments
No comments yet.