That's the Devil's Nectar Chapter 2
English title:
That's the Devil's Nectar Chapter 2
Japanese title:
それは残酷な悪魔の蜜(2)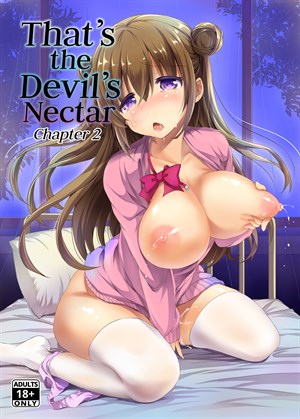 Preview Pages
Page count: 35
Year published: .
Comic id: #390
Description »

After the shocking transformation Ayumu undergoes at the end of the last chapter, he manages to collect himself and regain his human shape. After confronting Kurono about it, he learns the shocking truth: he's no longer human and will need to keep having sex with Kurono to retain his sanity.

His friend Aoi overhears this and offers to act as Kurono's substitute.This is unlikely to succeed, but Ayamu is overcome by lust and takes her up on her offer...
*All characters depicted in this work of fiction are adults, regardless of their visual representation or textual description, and are not based on any real person*
Comments
No comments yet.