Suzuya Cosplay Resort
English title:
Suzuya Cosplay Resort
Japanese title:
鈴谷とコスリゾート!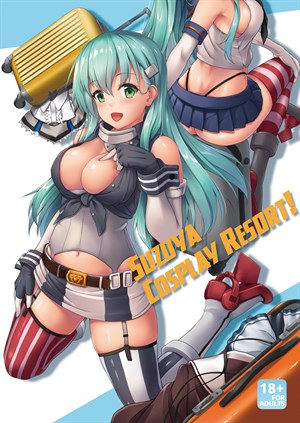 Preview Pages
Page count: 31
Year published: .
Comic id: #388
Description »

After finishing their business trip, Admiral and Suzuya decide to rest at a summer resort for a few days. But Suzuya's idea of a "rest" is a bit unique: she brought over a bunch of costumes, all modeled after the uniforms of other ship girls: Shimakaze, Murakumo, Iowa, Amatsukaze, Kashima...

Knowing from previous Yuusaritsukata doujins how horny Suzuya really is, you can guess what their "rest" will boil down to...
*All characters depicted in this work of fiction are adults, regardless of their visual representation or textual description, and are not based on any real person*
Comments
No comments yet.