Rin Obuki Wants to Make the Rounds
English title:
Rin Obuki Wants to Make the Rounds
Japanese title:
小浮気倫は夜遊びたい~アナタごめんなさい...今夜はお友達のお宅に泊まります~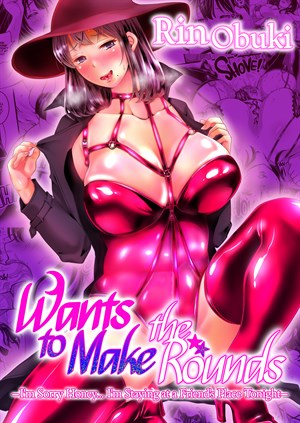 Preview Pages
Page count: 22
Year published: .
Comic id: #360
Description »

The sequel to Rin Obuki Wants to Make a Cuck is here and this time the poor (?) husband is made an even bigger cuck by his hot sexually frustrated wife. Even worse for him, it's done completely out in the open, but he's too much of a wuss to do anything about it.

Such is the fate of husbands in NTR doujins.
*All characters depicted in this work of fiction are adults, regardless of their visual representation or textual description, and are not based on any real person*
Comments
No comments yet.