Chii-chan Development Diary Full Color Collection
English title:
Chii-chan Development Diary Full Color Collection
Japanese title:
ちーちゃん開発日記カラー版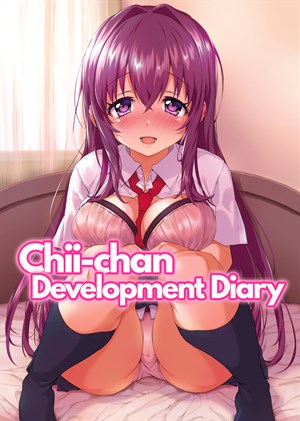 Preview Pages
Page count: 169
Source: Original
Year published: .
Comic id: #351
Description »

Meet Chisato, a seemingly typical young girl who only thinks of dating with her senpai.

Normally a quiet, docile girl, she's nevertheless going through her rebellious period and the target of her outbursts is typically her uncle. He's distraught that the sweet little girl that always played with him has grown to be so foul-mouthed (though he doesn't mind some other parts of her that have grown).

One day, Chisato catches her uncle rummaging through her underwear drawer while she was not supposed to be around. Enraged, she lets out a torrent of verbal abuse and threats.

Hearing that, the uncle finally snaps. Realizing that he's beyond the point of no return, he decides to take matters into his own hands and take a more active role in his Chii-chan's upbringing...

Enjoy this masterpiece from Muchakai in 160 FULL COLOR PAGES. This release collects the 4 issues previously published by 2D Market in black and white, as well as 3 additional chapters, never before translated into English!
*All characters depicted in this work of fiction are adults, regardless of their visual representation or textual description, and are not based on any real person*
Comments
3 comments in total.
Comment by: Aza2D (Admin)
on
@jcmuki We're working on it :)
Bring over the Chizuru-chan Development Diary Full Collection too, please
You did good, 2DM, you did good.