Morning Milk
English title:
Morning Milk
Japanese title:
おめざにみるくをめしあがれ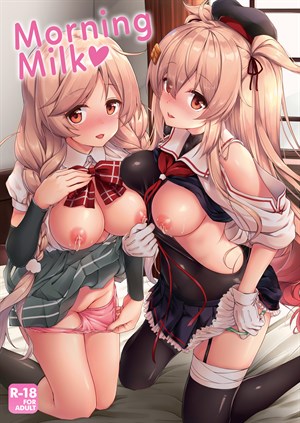 Preview Pages
Page count: 27
Year published: .
Comic id: #344
Description »

In previous Yuusaritsukata doujins, Admiral was depicted as a horny bastard who cheats on his many ship girls with... his other ship girls (don't think about gatcha logic too deeply). But in this he's the innocent victim of his horny secretary ship girls.

He doesn't ask anything of them, but they still develop a highly efficient schedule of times when each girl gets to have her way with him and even tutor each other on how to best use their "Admiral time". On top of all that, Akashi starts distributing "supplements" that have bizarre effects. Like making a ship girl lactate, for example.

When the starry-eyes rookie Minegumo gets introduced into that environment... well, she doesn't remain a rookie for long.
*All characters depicted in this work of fiction are adults, regardless of their visual representation or textual description, and are not based on any real person*
Comments
No comments yet.