Admiral is Mine
English title:
Admiral is Mine
Japanese title:
Admiralさん独り占め!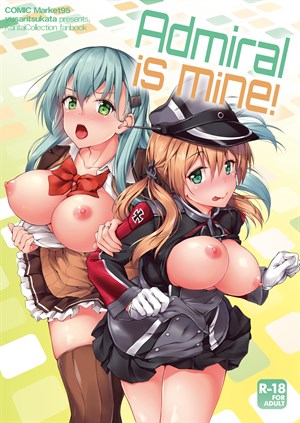 Preview Pages
Page count: 31
Year published: .
Comic id: #330
Description »

Suzuya noticed that Prinz Eugen had been spending a suspiciously large amount of time as the Admiral's secretary ship lately. Since a secretary's duties extend into the night, that means she's been having a lot of fun with the Admiral too.

A bit of investigation reveals that Prinz has been fudging the secretary schedule to give herself more time with Admiral! Suzuya's having none of that, so she asserts her dominance by interrupting their evening fun time, pouncing on Admiral and making Prinz watch...
*All characters depicted in this work of fiction are adults, regardless of their visual representation or textual description, and are not based on any real person*
Comments
No comments yet.