Vengeful Elf Liselotte ZERO
English title:
Vengeful Elf Liselotte ZERO
Japanese title:
復讐のエルフ リーゼロッテZero~淫乱人妻連続絶頂 輪○・異種姦ドスケベ快楽墜ち!~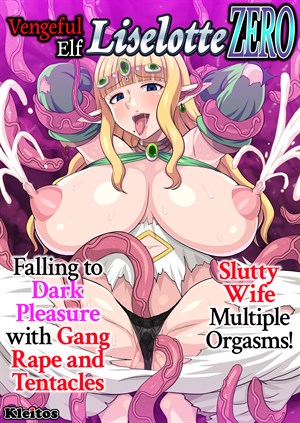 Preview Pages
Page count: 17
Source: Original
Year published: .
Comic id: #325
Description »

The first chapter in the prequel trilogy to Vengeful Elf Liselotte series is here!

After helping seal the great demon of lust, Aquilas, elf priestess Primeira settles down and starts a family, eventually having two daughters, Rosalinda and Liselotte. But on the day of her daughter's coming of age ceremony, the great demon breaks the seal and attacks the elf village, turning the villagers into mindless, sex-starved abominations.

Will Primeira resist the great demon's lure or will she fall into his betentacled clutches? Find out in this doujin...
*All characters depicted in this work of fiction are adults, regardless of their visual representation or textual description, and are not based on any real person*
Comments
No comments yet.