Nanaly and Rita's Outdoor Frolicking
English title:
Nanaly and Rita's Outdoor Frolicking
Japanese title:
白と影の屋外遊戯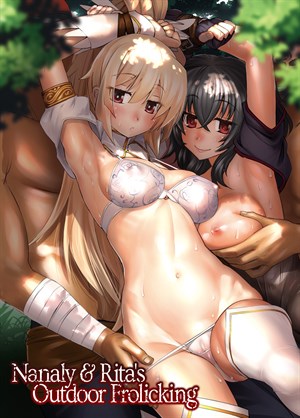 Preview Pages
Page count: 25
Source: Millennium War Aigis
Year published: .
Comic id: #324
Description »

This doujin has it all: yuri, vanilla, gangbang and NTR. And somehow it all works together.

Nunaly and Rita are having fun "playing" with each other under the prince's window, hoping he'll notice and come out to join in on their "play". Unfortunately for them, someone else notices what the two horny girls are doing: a whole pirate crew. The "game" is about to get more players and get much rougher...
*All characters depicted in this work of fiction are adults, regardless of their visual representation or textual description, and are not based on any real person*
Comments
No comments yet.