Chocolat's Crushing Defeat
English title:
Chocolat's Crushing Defeat
Japanese title:
完全敗北ショコラちゃん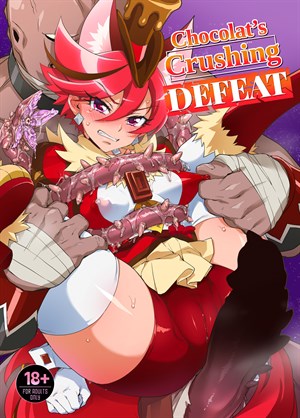 Preview Pages
Page count: 35
Source: Kirakira Precure A La Mode
Year published: .
Comic id: #320
Description »

With all the other Cures defeated, Chocolat stands alone before the villain! But he has used the Kirakiraru of the other defeated Cures to create a perfect monster to defeat Chocolat: strong and muscular to pin her down, with a slimy, bumpy tentacle tongue to loosen her up and featuring a thick, long, bumpy member to plant his dark kirakiraru deep inside her.

Chocolat is a tenacious magical girl, but this is one opponent she is certain to be weak against.
Especially against that slimy tentacle and bumpy member.
*All characters depicted in this work of fiction are adults, regardless of their visual representation or textual description, and are not based on any real person*
Comments
No comments yet.