A Slut from Another World in Tokyo
English title:
A Slut from Another World in Tokyo
Japanese title:
異世界ビッチがトーキョーにやってきた。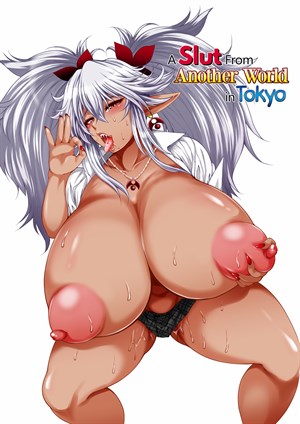 Preview Pages
Page count: 26
Year published: .
Comic id: #318
Description »

Grim Media is such an enormous slut that she gets herself reverse isekai'd to Japan in order to score a good lay.

There she uses the CHEAT POWER of giant boobs, thicc ass and slutty clothes to seduce an unsuspecting middle-aged man and get him to cum straight into her ovulating pussy. How terrifying!
*All characters depicted in this work of fiction are adults, regardless of their visual representation or textual description, and are not based on any real person*
Comments
No comments yet.