Secret Recipe 3
English title:
Secret Recipe 3
Japanese title:
シークレットレシピ 3品目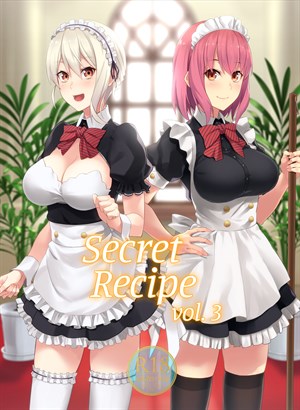 Preview Pages
Page count: 24
Year published: .
Comic id: #308
Description »

The events of Secret Recipe 2 have direct repercussions in the events of this doujin. There are two parts:

In the first part, Hisako finds the photos that Alice sent Erina at the beginning of Secret Recipe 2 and decides she can't tolerate Erina have sex with Yukihira. Instead, she'll take care of his sex drive. It just so happens that she get a bit to much into it...

In the second part, Alice is frustrated for not being able to defeat (?) Erina in the sex competition they had in Sercret Recipe 2 and decides to enlist Ryou to practice sex. He's not into it at first, but after she forces him to put on his bandana, she gets more than she bargained for...
*All characters depicted in this work of fiction are adults, regardless of their visual representation or textual description, and are not based on any real person*
Comments
No comments yet.