How to Dehorn a Shortstack
English title: Victim Girls Ch.25: How to Dehorn a Shortstack
Japanese title:
Victim Girls25章: デカ乳低身長種族♀の角を折る話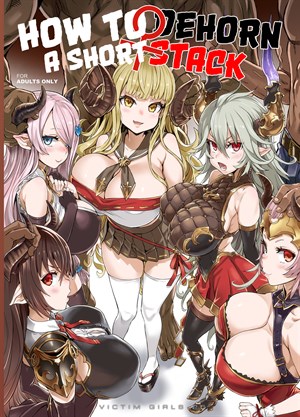 Page count: 31
Year published: .
Comic id: #278
Description »

This doujinshi follows after the events of Victim Girls 20 and Victim Girls 21. After the alchemist family and numerous female erune, this time it's the female draph crew members that have gone missing. The remaining ones band together and follow the trail of their missing comrades back to the hideout of the band of hoodlums.

They got more than they bargained for: a farm where draph women are held captive and have their horns forcefully removed. Draph horns are a well sought-after commodity, but upon dehorning, the victims turn into barely cognizant horny sluts.

...and the farm just got a whole crew worth of draph girls to process.
*All characters depicted in this work of fiction are adults, regardless of their visual representation or textual description, and are not based on any real person*
Comments
No comments yet.