My Kouhai Maid Is Looking After Me
English title:
My Kouhai Maid Is Looking After Me
Japanese title:
後輩メイドがお世話をしてくれるようです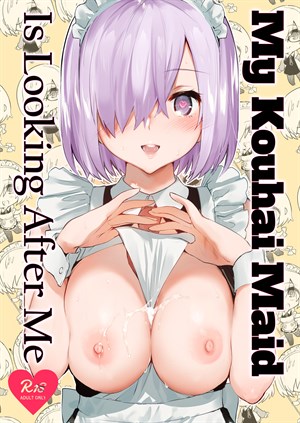 Preview Pages
Page count: 25
Year published: .
Comic id: #272
Description »

Master has been feeling tired lately, leaving Mash deeply worried about his health. She takes advantage of holidays to dress up as a maid and attend to her senpai Master. She starts with the innocent goal to relieve his fatigue, but after spending more and more time so close to him, she starts finding it hard to control herself.

After her senpai catches her "playing with herself" while looking at his sleeping face, things escalate quickly in a very nice direction...
*All characters depicted in this work of fiction are adults, regardless of their visual representation or textual description, and are not based on any real person*
Comments
No comments yet.