How Did I Get Transformed Into a Cute Doll
English title:
How Did I Get Transformed Into a Cute Doll
Japanese title:
オレが美少女マリオネットになるなんてありえない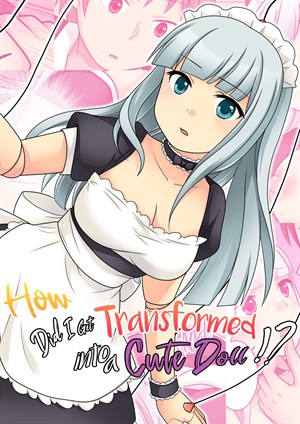 Preview Pages
Page count: 49
Year published: .
Comic id: #263
Description »

A new TSF doujinshi with a story written by Amulai and with beautiful art by Kurastuka Riko, the same pair that brought you I Wanted to Have a Lesbian Get a Taste of My Cock, but I Got Turned Into a Girl Instead.

This time, story is even darker. Our man character is cursed by Ayatsuri, his rival in love, and his soul is forced to inhabit a human-sized doll. As a doll, he's forced to work as Ayatsuri's maid, fulfilling his every command, whether it's about cleaning, cooking or "night duties". As time goes on, his mind is getting attuned more and more into being just a submissive female doll.

Is there any hope for him to escape? Does he even want that any more...?
*All characters depicted in this work of fiction are adults, regardless of their visual representation or textual description, and are not based on any real person*
Comments
No comments yet.