Botetama Matamaty LOVE
English title:
Botetama Matamaty LOVE
Japanese title:
ボテ魂 マ魂ティLOVE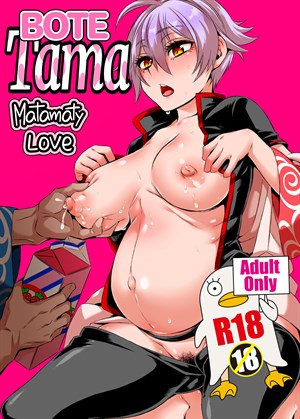 Preview Pages
Page count: 22
Year published: .
Comic id: #234
Description »

If you had a genderbent version of yourself, with all the same preferences and fetishes, what would you do? Would you bang them or would you bang them hard?

Gintoki and Ginko bang hard! In various position, various situations, playing out various feishes. Not even Ginko getting pregnant turns out ot be an obstacle to their perverted play~
*All characters depicted in this work of fiction are adults, regardless of their visual representation or textual description, and are not based on any real person*
Comments
No comments yet.