The Netorare Life of A Sweet Newlywed Mother 6
Japanese title:
おっとり新妻ママみ甘やか寝取られ性活6章: おっとり新妻ママみ甘やか寝取られ性活(6)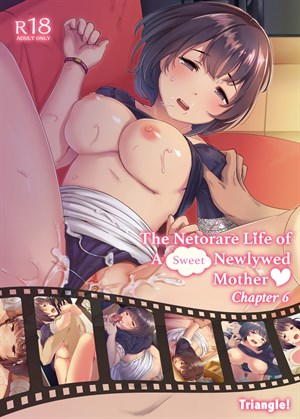 Preview Pages
Page count: 43
Year published: .
Comic id: #228
Description »

The sixth and final chapter of new series from Triangle!, starring a beautiful and hot newlywed teacher who's a little too agreeable for her husband's sake.

The staple of every NTR story is here: our protagonist comes to Riho's house, have her welcome her as if they're married, fucks her in the hallway and then carries her to the bed she normally shares with her husband to continue the deed.
*All characters depicted in this work of fiction are adults, regardless of their visual representation or textual description, and are not based on any real person*
Comments
No comments yet.