Secret Recipe 2
English title:
Secret Recipe 2
Japanese title:
シークレットレシピ 2品目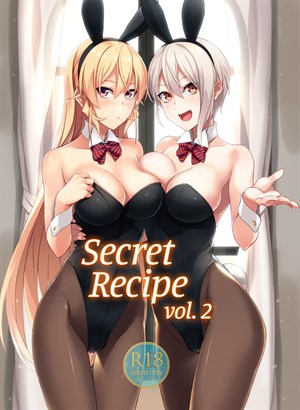 Preview Pages
Page count: 24
Year published: .
Comic id: #219
Description »

Turns out Alice stumbled upon Souma and Erina having sex (in the first volume) and is now using photos to blackmail Erina into… wearing a bunny costume together with her???

Once both of them are in the bunny outfits, their competitive spirit kick in and they start competing in… pleasuring Yukihira???

What were expecting? Cooking?
*All characters depicted in this work of fiction are adults, regardless of their visual representation or textual description, and are not based on any real person*
Comments
No comments yet.