Darling in the One and Two
English title:
Darling in the One and Two
Japanese title:
ダーリン・イン・ザ・ワン&ツー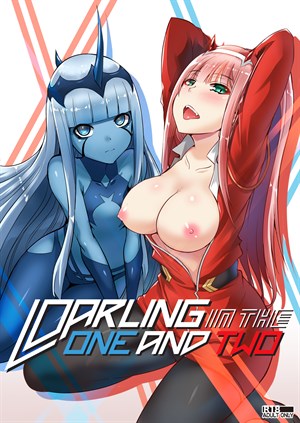 Preview Pages
Page count: 19
Source: DARLING in the FRANXX
Year published: .
Comic id: #202
Description »

If all you really wanted was to see Hiro, Zero Two, and the Klaxosaur Princess have a threesome, this is the book for you.
*All characters depicted in this work of fiction are adults, regardless of their visual representation or textual description, and are not based on any real person*
Comments
1 comments in total.
Comment by: Once Only (Author)
on
From the artist:

"Hi, I'm Nekoi Hikaru from Taiwan. This is my second doujinshi for Darling in the FranXX. Zero Two is so cute! I hope you guys will enjoy this comic. If you like what I make, please come support me on my Patreon! Thank you for reading!"