After School Raw Sketch
English title: Futaman! Ch.1: After School Raw Sketch
Japanese title:
ふたまん!1章: 放課後射精スケッチ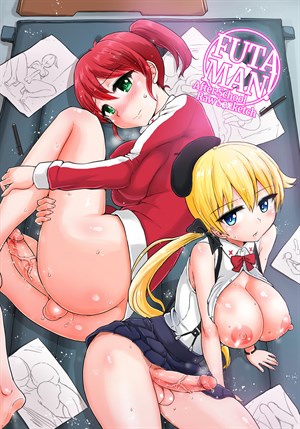 Preview Pages
Page count: 27
Year published: .
Comic id: #201
Description »

A new spin-off from the Joint Futanari Practice series, giving us a glimpse of Rin's school life. After word comes out that she grew into a futanari, the local (ero) manga club, consisting of only two members, asks Rin to pose naked for them. Reluctant at first, she eventually gets roped into it.

Futanari hijinks ensue and if you know anything out Aoba Q Madou's work, you can guess the whole thing won't stop at nude sketches.
*All characters depicted in this work of fiction are adults, regardless of their visual representation or textual description, and are not based on any real person*
Comments
1 comments in total.
Comment by: himitsudesu
on
Another great Aoba Q Madou doujin and another excellent translation from 2DM. Thanks guys!