Chizuru-chan Development Diary 5
English title: Development Diary Ch.9: Chizuru-chan Development Diary 5
Japanese title:
開発日記9章: 千鶴ちゃん開発日記 5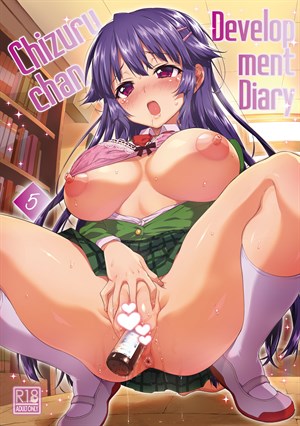 Page count: 36
Year published: .
Comic id: #184
Description »

The final numbered volume in the "Chizuru-chan Development Diary" series is here!

Chizuru has almost completely fallen into depravity and enjoys every bit of perversion Tamura is forcing on her. But her affection for Tsukino is conflating with her newly-developed lust to the point where she steals a bottle from Tsukino's desk and masturbates with it.

As the last attempt to hold on to her old values, she decides to confide into Tsukino and tell him everything that has happened. If this fails, who knows how far will she fall...
*All characters depicted in this work of fiction are adults, regardless of their visual representation or textual description, and are not based on any real person*
Comments
No comments yet.