Erina's Secret Recipe
English title:
Erina's Secret Recipe
Japanese title:
えりな様のシークレットレシピ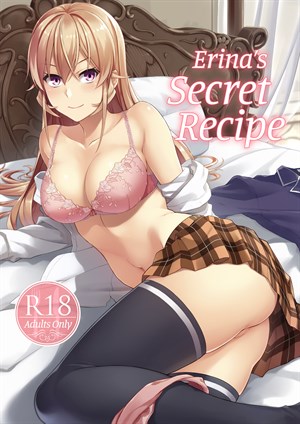 Preview Pages
Page count: 27
Year published: .
Comic id: #182
Description »

Yukihira is making another experimental meal and due to various circumstances, Erina ends up being the one who gets to try it out first. It turns out it's so good that she loses control over her bladder.

In a panic, she decides to use a trick she just read about in a shoujo manga: she offers to please Yukihira in exchange for his silence. You can see where this is going, no?
*All characters depicted in this work of fiction are adults, regardless of their visual representation or textual description, and are not based on any real person*
Comments
No comments yet.