Having Sex is Fun
English title:
Having Sex is Fun
Japanese title:
えっちぃのが大好きです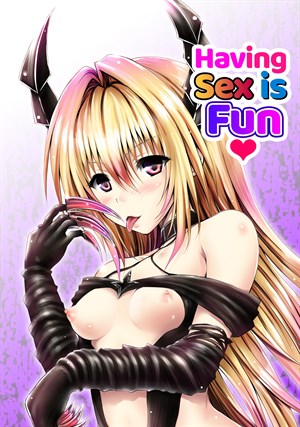 Preview Pages
Page count: 23
Source: To LOVE-Ru
Year published: .
Comic id: #179
Description »

After awakening to Darkness, Yami has gotten more powerful! One of her newfound powers involves creating portals connecting any point in space to her.

She has also gotten much lewder and since she can think with portals, she uses one to transfer Rito's dick to her current location. With the object of her lust in front of her and with no way for Rito to stop her, she goes all out.
*All characters depicted in this work of fiction are adults, regradless of their visual representation or textual description and are not based on any real person*
Comments
No comments yet.