What a Mess, Miss Medicine Seller!
English title:
What a Mess, Miss Medicine Seller!
Japanese title:
薬売りさん大慌て!!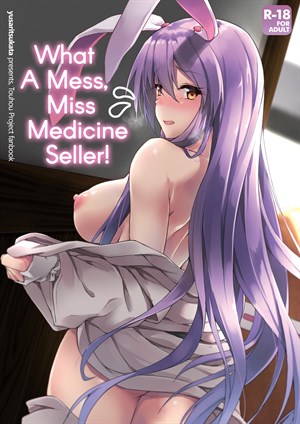 Preview Pages
Page count: 27
Year published: .
Comic id: #173
Description »

Reisen travels the countryside, selling medicine to the villagers. One day, she causes a sick villager to get a raging boner. Convinced it's because she gave him the wrong medicine, she volunteers to help him relieve himself of it.

Little does she know that the villager got the boner simply because he saw her rocking body. But now that the opportunity presented itself, he's going to take full advantage of the hot medicine seller's therapy. Multiple time. In varying doses.
*All characters depicted in this work of fiction are adults, regardless of their visual representation or textual description, and are not based on any real person*
Comments
No comments yet.