Futanari Angel★Overkill
English title:
Futanari Angel★Overkill
Japanese title:
ふたなりっこエンジェル★オーバーキル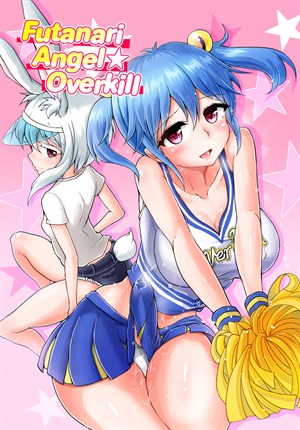 Preview Pages
Page count: 33
Year published: .
Comic id: #170
Description »

Milky is having a hard time: she's trying to get accepted into the first team of her school's futanari cheerleading club, but she can't get past audition. She always cums halfway and causes all other cheerleaders to follow suit, making them unable to continue cheering.

Dr. Rami, her old acquaintance, has an appropriate therapy for her: she needs to use her female parts more, and not only her dick, as she's been doing so far. And since Milky, being a dick maniac she is, has little experience with her lady bits, Dr. Rami offers her a helping hand. And a helping tongue, a helping mouth, helping chest and a helping penis.
*All characters depicted in this work of fiction are adults, regardless of their visual representation or textual description, and are not based on any real person*
Comments
No comments yet.