Futanari Succubus★Unbalance
English title:
Futanari Succubus★Unbalance
Japanese title:
ふたなりっこサキュバス★アンバランス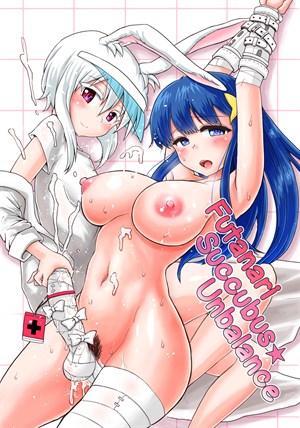 Preview Pages
Page count: 31
Year published: .
Comic id: #161
Description »

Milk Fetish ended with Milky and Aoi sharing a cute romatic moment together. However, we know from Joint Futanari Practice series that Milky actually ends up in a relationship with her childhood friend Rin. This doujinshi explains what ended up preventing Milky and Aoi from having a relationship.

Hint: Aoi is succubus, which comes a unique set of biological needs.
Luckily, this book contains copious amounts of sating those need, and the primary actor of that is noone other than Rami, the bunny girl futanari doctor that we had the pleasure of meeting in Futanari Check-Up. Helping her out is an army of her futanari patients.
Expect lots of sucking, stroking, fucking and splurting!
*All characters depicted in this work of fiction are adults, regardless of their visual representation or textual description, and are not based on any real person*
Comments
No comments yet.