Koikokoro
English title:
Koikokoro
Japanese title:
恋心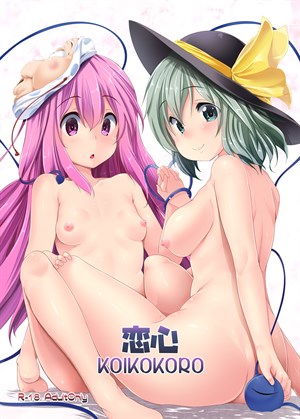 Preview Pages
Page count: 9
Source: Tohou
Year published: .
Comic id: #160
Description »

Koishi may be thought of as a rival by Hata no Kokoro, but in this short yuri doujinshi, the two of them are on pretty friendly terms. So friendly, in fact, that Koishi goes out of her way to teach Kokoro what is masturbation.

She uses a very hands-on approach, too.
*All characters depicted in this work of fiction are adults, regradless of their visual representation or textual description and are not based on any real person*
Comments
No comments yet.