Work Hard, Erina!
English title:
Work Hard, Erina!
Japanese title:
エリナがんばる!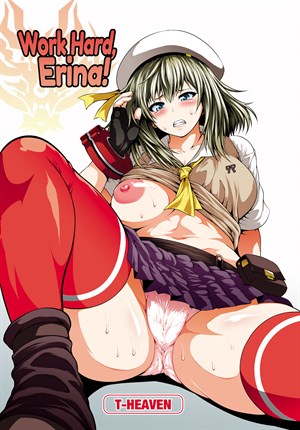 Preview Pages
Page count: 28
Year published: .
Comic id: #158
Description »

Erina is facing the biggest crisis in her life ever since she's become a God Eater: she's flat broke! She's in dire need of a quick job that pays well, so when an opportunity presents itself, she accepts one head first without reading the fine print. Who reads quest text anyways, right?

Turns out it wasn't a combat quest.
Turns out it was a quest to relieve sexual tension of a Fenris official's son.
Turns out it pays reeeeally well. Maybe even so much that Erina might consider providing some extra services.
Work hard, Erina!
*All characters depicted in this work of fiction are adults, regardless of their visual representation or textual description, and are not based on any real person*
Comments
No comments yet.