Look, Master! Boobs!! 4
English title:
Look, Master! Boobs!! 4
Japanese title:
ご主人様おっぱいですよ!! 4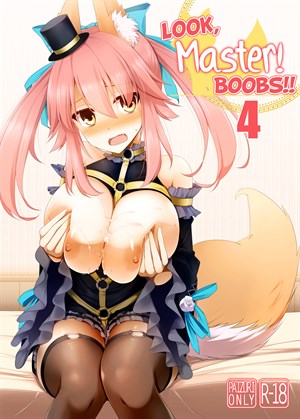 Preview Pages
Page count: 27
Year published: .
Comic id: #152
Description »

A compilation of several stories set in the Fate franchise by Kurikara and Kujiran, all of them focusing on big breasts and things women can do to a man with said big breasts.
Heroines this time include, of course, Tamamo, in all her jealous glory, Nero, in her seductive assertiveness and BB, shy and reluctant, but somehow still giving off yandere vibes.
A book by oppai aficionados for oppai aficionados.
*All characters depicted in this work of fiction are adults, regardless of their visual representation or textual description, and are not based on any real person*
Comments
No comments yet.