Chocolat's Sparkling Public Mating Show
English title:
Chocolat's Sparkling Public Mating Show
Japanese title:
ショコラちゃんのキラキラ☆露出獣姦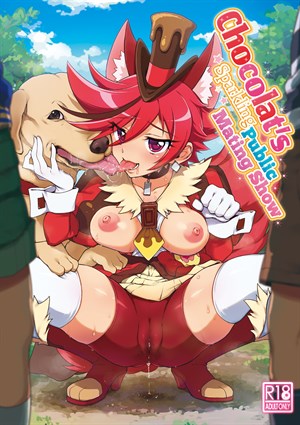 Preview Pages
Page count: 31
Source: Kirakira Precure A La Mode
Year published: .
Comic id: #150
Description »

Pekorin adjusts Akira's magical girls transformation to make her seem like a dog to non-magical creatures. Unfortunately, it also makes her more dog-like overall. Specifically, more bitch-like.
She starts doing things dogs normally do: peeing on a telephone pole in broad daylight, walking the town with her privates exposed, getting all excited when strangers pet her and dripping her juices all over the place. And when she finally meets up with her neighbor's' dog, this bitch in heat has little restraint left.
*All characters depicted in this work of fiction are adults, regradless of their visual representation or textual description and are not based on any real person*
Comments
3 comments in total.
Comment by: Tentacle Monster
on
Yeah, you definetly won't find these kind of stuff on Fakku. Keep it up.
Comment by: OutoMaisteri
on
Quality bestiality is always appreciated.
An instant buy! Thank you, 2D-Market, for translating the fetishes the FAKKU would never dare doing.